You might think that at a big agency people do know who is responsible for what but nothing could be further from the truth. Whether it's content strategy or any type of editorial workflow, the RACI matrix comes handy to avoid the chaos.
I've heard about the concept from Rahel Bailie, at her Content Governance course. RACI is basically an acronym that comes from Responsible, Accountable, Consulted and Informed. Whether it is a small company or a big corporation, this project management tool can be used to clarify the certain roles and responsibilities for each task.
How does it work?
It cannot be more simple: you need a list of team members and break the project into tasks and certain milestones. This will create a chart (or matrix) where you can fill in each box with the corresponding R, A, C, and I to designate the role of each person for every task. Color coding is just the cherry on top but makes it even more easy-to-read. Voilá!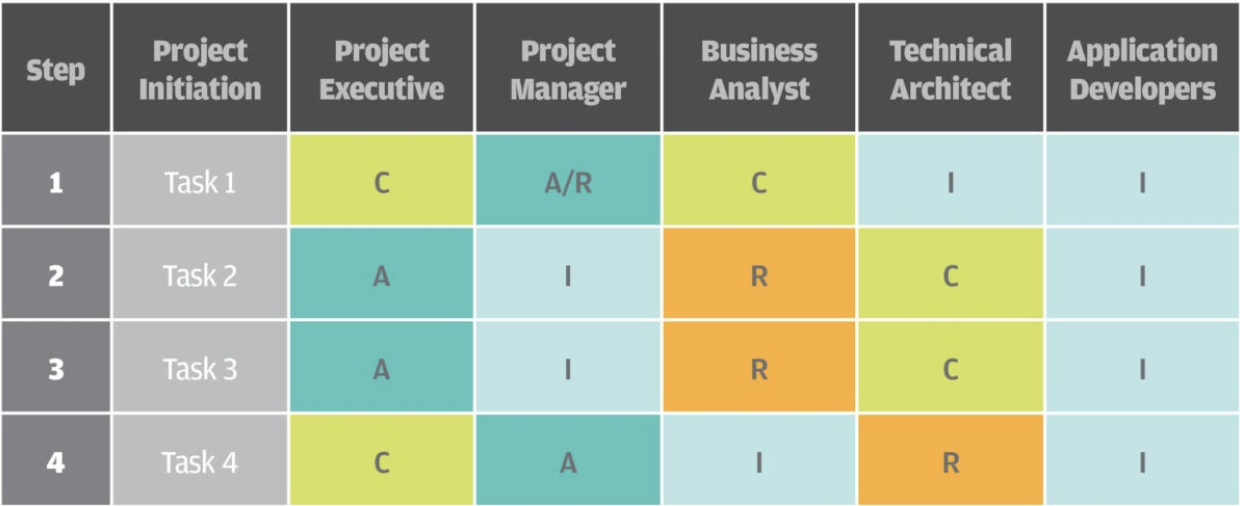 Why RACI?
Using a management tool to assign responsibilities have plenty of benefits, especially effieciency-wise. This simple matrix will help you to
eliminate role confusions – no finger pointing when something goes wrong
create or reinforce content processes and workflows
identify content leadership
identify subject matter expertise
define team structure or cross-team structures within different departments
identify resources (make sure someone is not overloaded with tasks)
Tips and tricks
Team members can have multiple roles at the same project: sometimes a UX writer is responsible for strategy or a content creator is responsible for both editing and designing a content and it's okay.
One Accountable/Task: to make sure to reach the project goal, you have to assign a dedicated person who is accountable for that.
Change is fine – Maintain the fluidity of the chart and make changes as needed just let the team members know when things have changed.
Create your own
You can download Content Strategy RACI templates from here